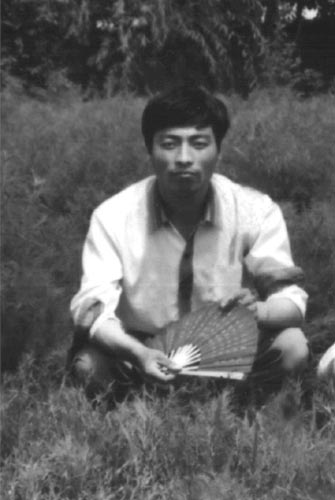 Wang Jinguo
, male, 34, a history teacher at the local high school in Nongfeng Township, Shuangcheng City, Heilongjiang Province
On November 8, 2000, the police from Shuangcheng City detained Mr. Wang Jinguo, who was on his way to Beijing to appeal to the government to stop the persecution of Falun Gong. On December 3, 2000, Mr. Wang was sent to the No.2 Detention Center. Prison guard Li Huaixin incited criminal inmates in the same cell to savagely beat and torture Mr. Wang. During one such beating, three inmates jumped on him and pressed him against a board, then pulled him up and
threw him against the board again. Blood spurted from his mouth. One day the inmates forced Mr. Wang to open his eyes and stabbed at his eyeballs with their fingers, calling it "flipping the light bulb." Tears and blood poured from his eyes. They also kicked Mr. Wang's chest brutally with their boots.
Mr. Wang had complained to the prison authorities about the torture, but this only resulted in more torture. Inmate Bu Mingxing punched his face and body until Mr. Wang could no longer sit up. Mr. Wang kept vomiting for the next few days, unable to eat or drink. At this point, Mr. Wang's condition deteriorated rapidly due to internal bleeding, his clothing was covered with blood. His head had become severely swollen, he had difficulty breathing, and he began to urinate blood.
To escape their responsibility, the detention center officials sent Mr. Wang home. On February 7, 2001, his family set out to take him to Beijing for medical treatment. The police from Nongfeng Township, however, chased the family down in Harbin City and escorted them back home, taking away their last hope of saving his life. On May 23, 2001, due to severe internal injuries, Mr. Wang Jinguo passed away.
type=Case,Death; type=Case, Health; type=Detention Center, No.2 Detention Center in Shuangcheng City; location=Heilongjiang,Shuangcheng